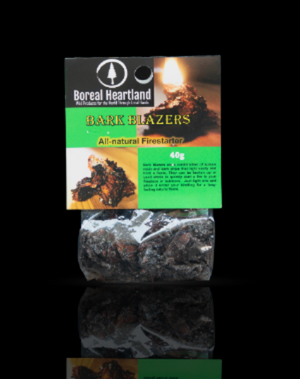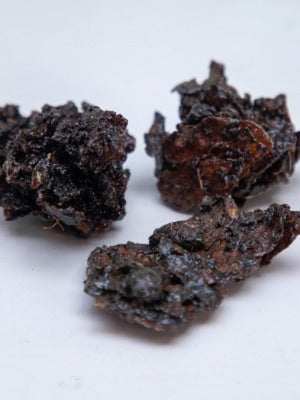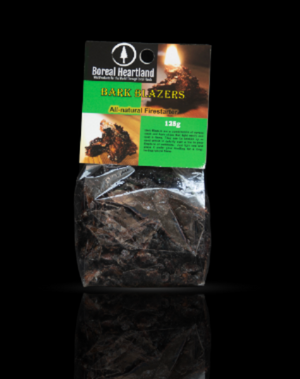 Bark Blazers - All Natural Fire starter
Bark Blazers - Aid or Replace Kindling 
Bark Blazers firestarters are a combination of NATURAL SPRUCE RESIN AND BARK CHIPS that LIGHT EASILY AND HOLD A FLAME. The steady, long lasting burn replaces or aids kindling and ignites the larger sticks. Break off as much as needed.
Bark Blazers are NOT STICKY as the resin is melted on and dries as a hard glaze. Perfect to throw in with the camping gear or have at home. They SMELL NICE too!
Bark Blazers were originally created when trying to separate harvested spruce resin (chipped from trees in winter) from bark chips by melting it off in the oven. Eureka!