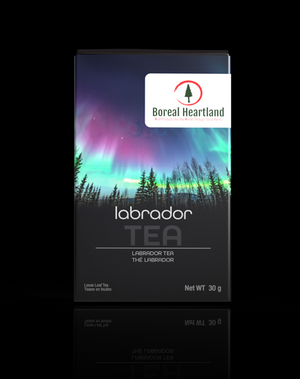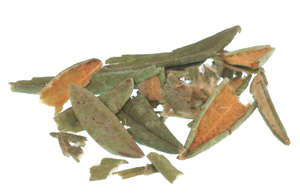 Pure Labrador Tea 
30 g / 1.06 oz Package
The traditional tea of Northern Canada
Known to many as Muskeg Tea, this is the traditional tea of Northern Canada and is frequently enjoyed around campfires. Guaranteed to be hand-picked in the Northern Saskatchewan Wilderness. Many people drink this when they have a cough or cold. Caffeine free.
This tea steeps with an abundance of flavour and aroma. The herbs' smell is reminiscent of dry cedar and fresh pine, with notes of spice and mild eucalyptus. The flavour is like sweet green pine, finishes with notes of white tea, and has a light honey mouth-feel. The liquor has a clear golden honey hue with small sediment from the natural leaf fuzz.
If this is a new food for you be attentive when consuming. Read this article about Labrador Tea and ledol in a new window.